Hello there bumblebees,
everyone of you following me on Instagram knows, that I lately fell in love baking a protein bread Tanya Burr suggested in one of her videos. The recipe to this gorgeous and healthy bread is from The Londoner – apparently a friend of Tanya´s. By the way: I love her blog!
At first I was – umm let´s say – not convinced, since I could not believe that a bread would taste good. But I tried it, I changed it a bit and I LOOOOVE it! The recipe is easy and it takes almost no time – which is important, since time is very important to all of us – right?!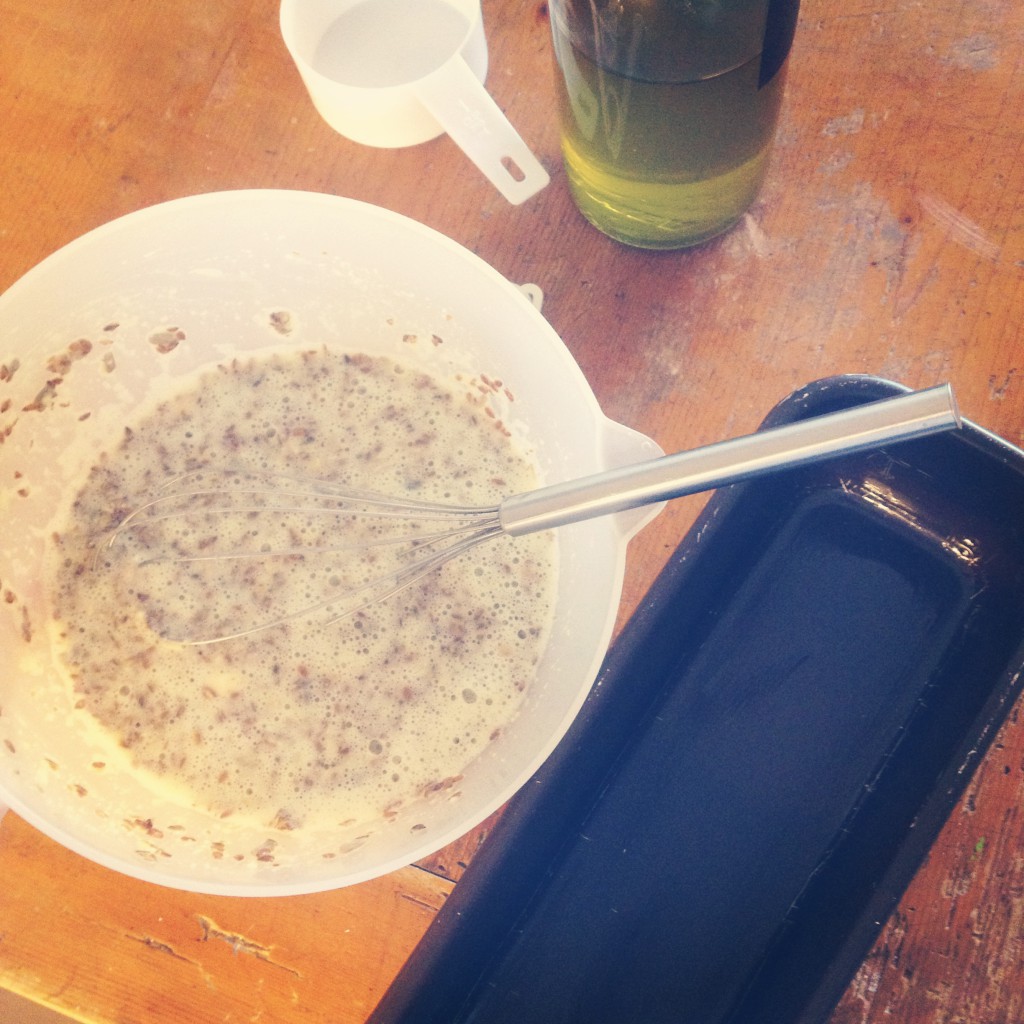 So here is my version of the bread:
4 eggs
3 tbsp of water
1 cup of flax meal
1/3 cup of almond meal
1 tsp of baking powder
1 tbsp of salt
1 cup of seeds and nuts
1 tbsp of olive oil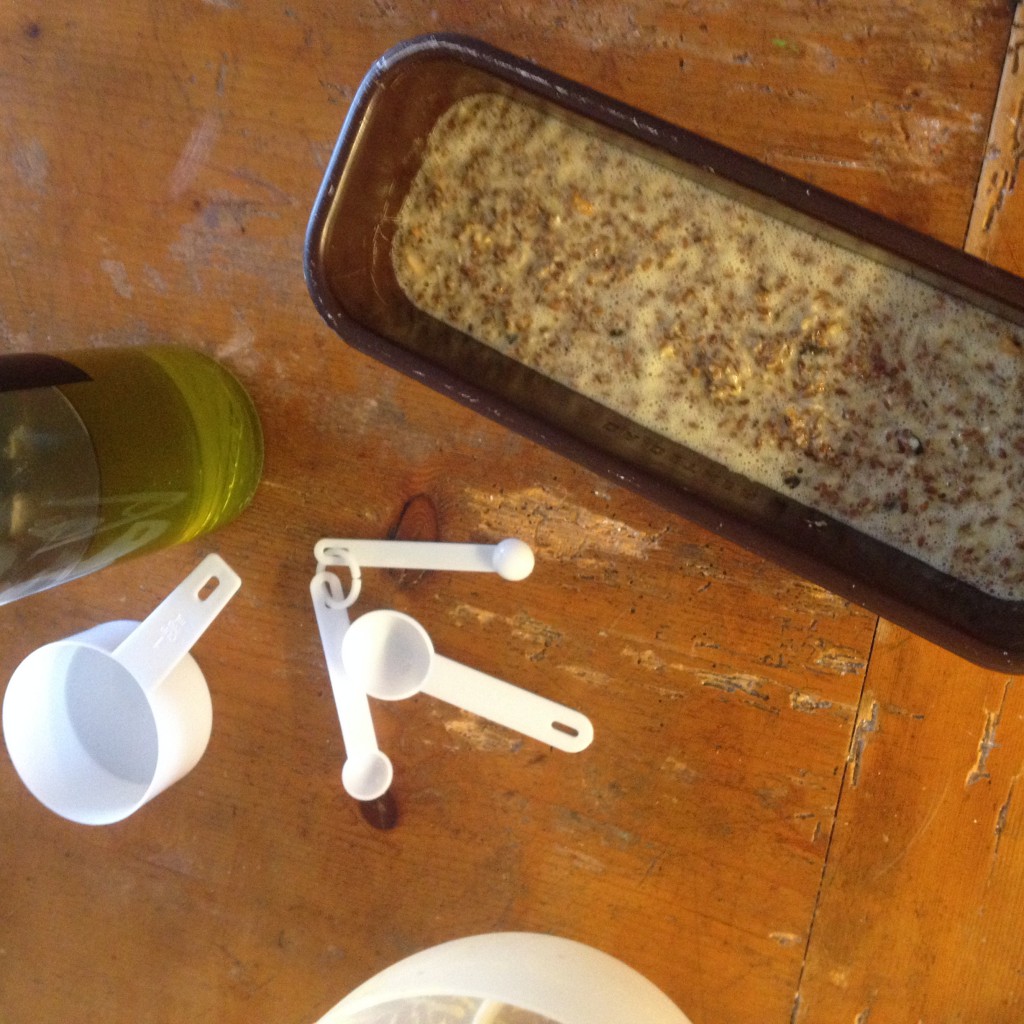 You´ll also need: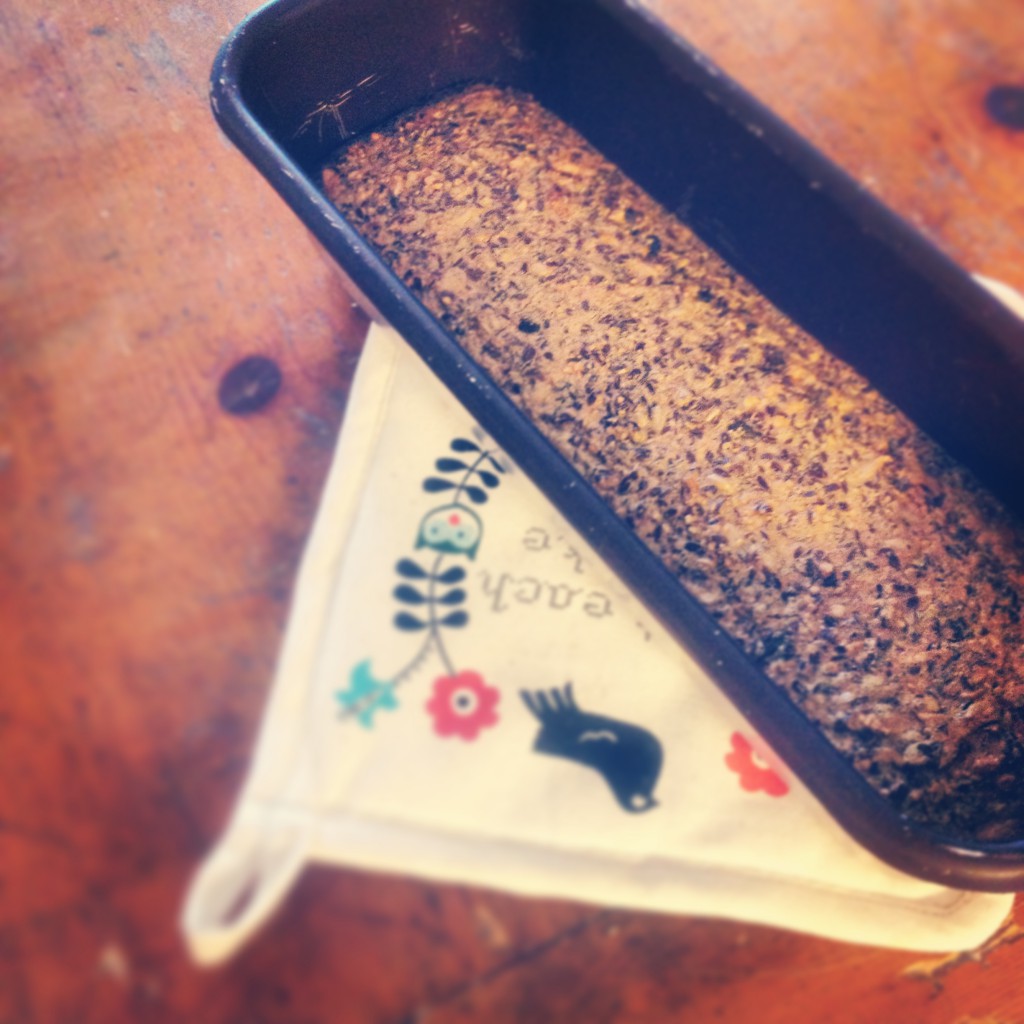 Instructions:
Preheat oven to 200C/400F
Mix eggs and water in one little bowl
In a bigger seperate bowl mix all the dry indegredients together
Pour the eggs over the dry indegedients and mix
Add the olive oil and mix
Put parchment paper in a medium sized loaf tin (I didn´t the first time – not good!)
Pour everything in it and bake the bread for about 20-25 minutes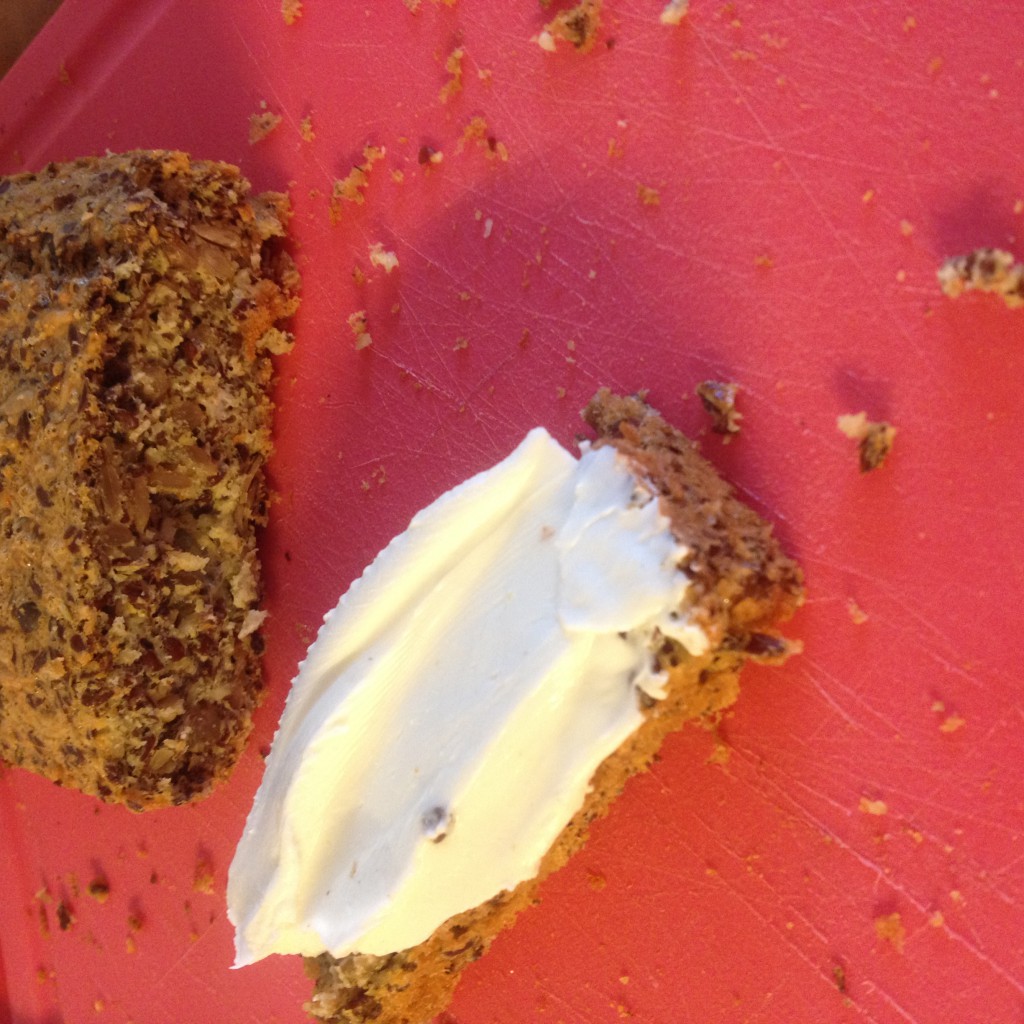 The bread is fluffy and moist. I love it for breakfast with cream cheese and cucumber or for dinner with some cheese or ham on it. This is also great for some cravings inbetween. I have the feeling it pushes my energy level very fast and longer than normal bread. Oh fun fact: I made it the other day and brought it over to my boyfriends home – and guess what….He likes it very much! 🙂
Let me now, how you find this recipe and if you changed it! Post it on twitter or instagram with the hashtag #annasproteinbread or let me know in the comments bellow!
Enjoy and cya bumblebees, annavaleria 😉