Hey there bumblebees,
OH MY GOSH I fell in love with those awe-f**king-some muffins! As I love to bake and love the trend of tiny baking (muffins, cake pops and this stuff). So I found the idea of a more summery version of these muffins! And they are amazing!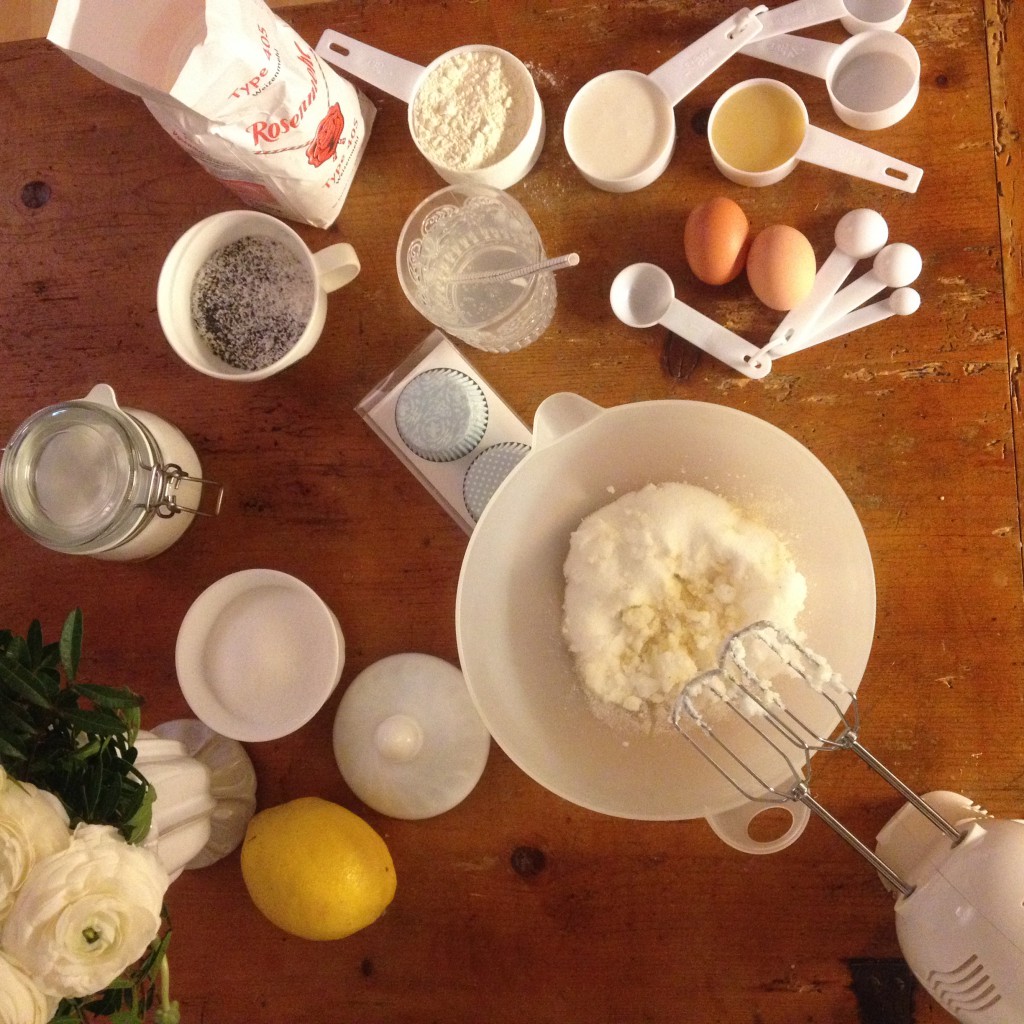 Indigredients:
1/2 cup or 125 gr. coconut oil
2/3 cup 150 gr. of sugar
2 eggs
1 cup or 240 ml. of coconut milk (I took low fat coconut milk)
1/3 cup or 80 ml. lemon juice
1/2 cup or 60 gr. coconut raspers
1/2 cup or 60 gr. poppyseed
2 cups or 240 gr. flour
2 tsp. or 8 gr.baking powder
2 pinches of salt
lemon zest of one lemon OR a little package if not fresh
some lemon aroma
For glaze I mixed some coconutmilk, lemon juice and powdered sugar till it was not to luquid. You can also leave them plaine or put a nice buttercream frosting on them.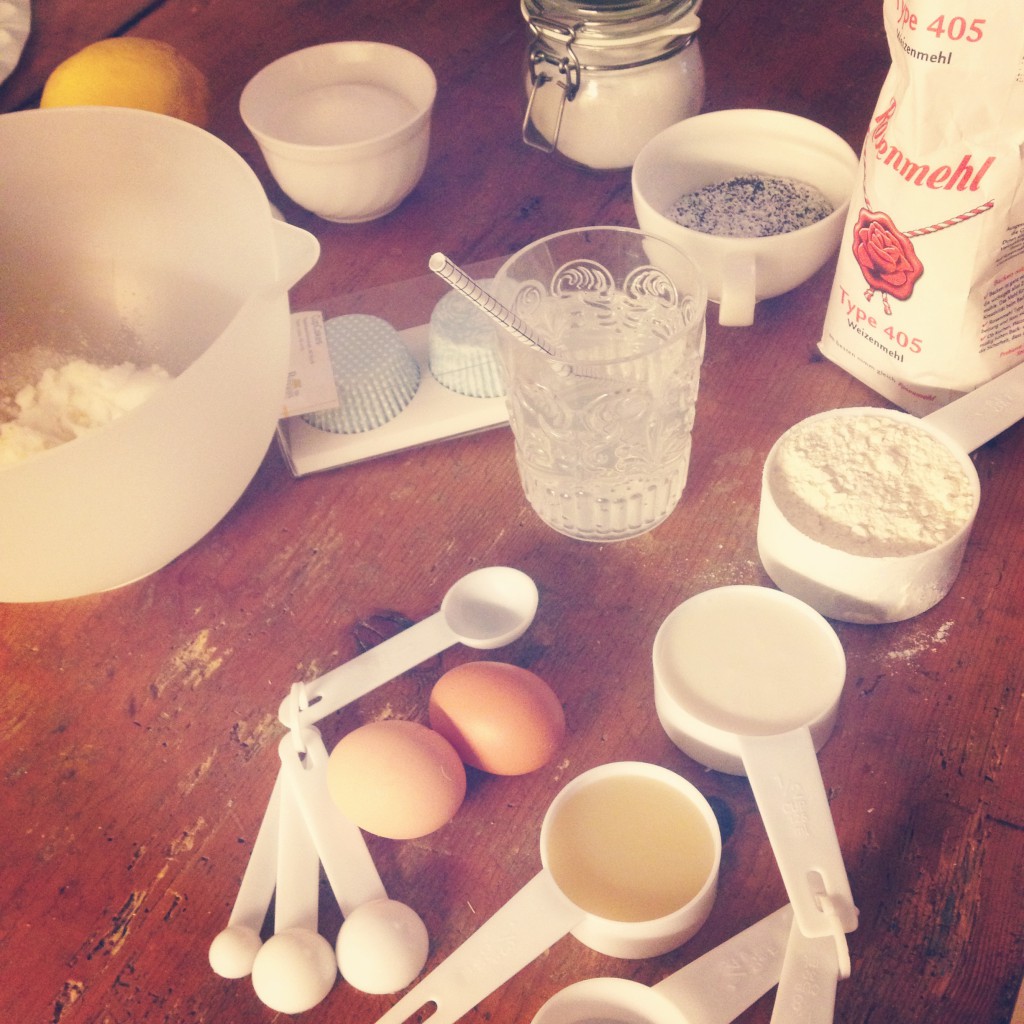 Instructions
Preheat oven to 400 degrees Fahrenheit or 200 degrees Celsius .
Line one muffin pan with liners, set aside.
Poor yourself a drink, cause its more fun to bake with a booze 😀
Combine sugar, coconut oil and lemon zest about 2 minutes.
Add the eggs and the lemon aroma mix until combined.
Combine coconut milk and lemon juice in another bowl
In another bowl combine flour, baking powder, salt, coconut raspers and poppy seeds – combine.
Alternate adding juice-milk-mixture and flour-mixture
ombine until batter is smooth.
Fill liners up ¾ of the way
Place in preheated oven and bake for 17-18 minutes or until the tops become lightly golden brown in color. Check with toothpick if batter is completely through.
Remove from oven and allow to cool in the muffin pan for 3 minutes before taking the liners out.
Let them cool completely
If you want to, prepare the glaze by combine all of the ingredients in a small mixing bowl. I take a little spoon and drizzle the glaze over the muffins, you could also dip the tops in the glaze. I put little lemon zests on the top – just to look good! 😉
EAT THEM ALL! 🙂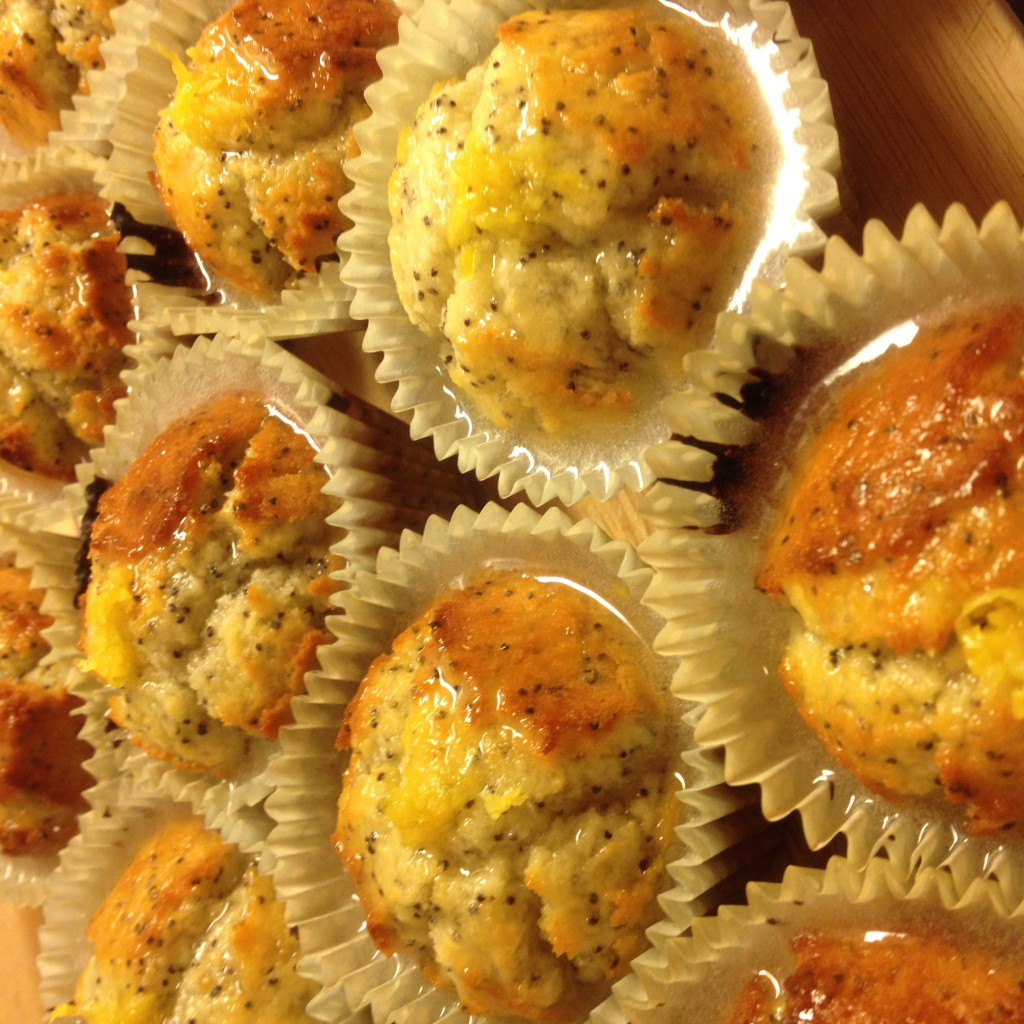 Let me know, how you like them in the comments below! Post your pictures with the hashtag #bakewithannavaleria
cya bumblebees, annavaleria