Hey there bumblebees,
Munich, the 22nd of may. It is verrrry hot. And what is better on a hot everning than a yummy meal and a fresh drink. A big part of my family is Italian. My stepmum is a wonderful and beautiful Sicilian pianist AND I was born in Italy, so what choice do I have, except of loving italian food, right? 😉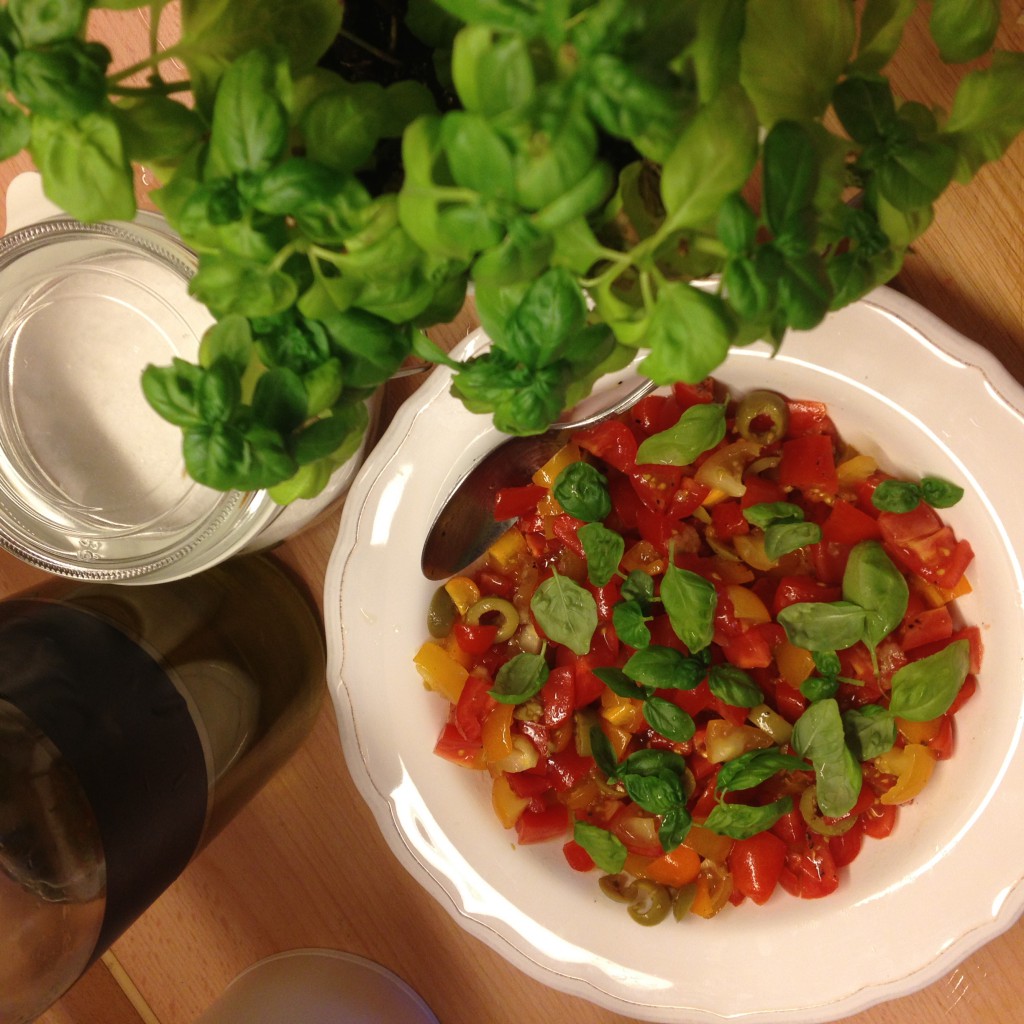 I love to make bruschette. It is so easy and basic and fresh and tasty! Simply good, good, good! First of all: Good indegredients are the basic for good bruschette. In most parts of the world you can´t find good olive oil. In Germany I always say: Buy cheap olive oil. Why? Because if you spend 20,- EUR on a bottle, I promise it is the same crap as if you buy it for 2,59EUR. So don´t waste your money. I get my olive il from my daddy. He buys it from a good friend, who has her own olive oil press. You pay 35,-EUR for 5 litres and I tell you it is cheap. She even sends the oil over to other countries.
Tomatos are the next big thing in this recipe! I love to buy the little tomatos in Germany. This is because little tomatos are more tasty than the big ones in Germany. In Sicily even the big tomatos are fantastic! There you usually buy them directly from the farmers wife for almost nothing. And she puts in the best basil for nothing. Just because she is nice! Same with garlic.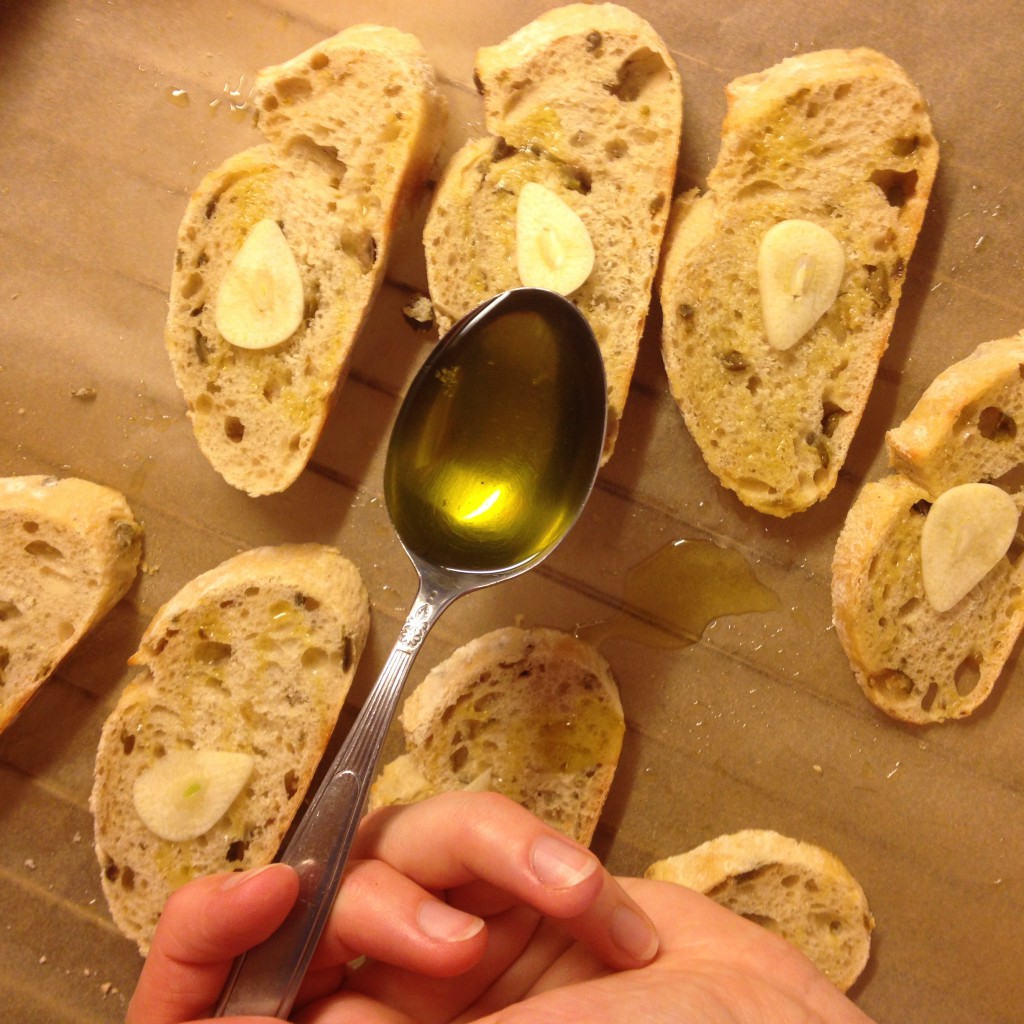 So this is what you need for two:
A white bread
A half a pound of tomatos
A big garlic clove
2 tblsp. of olive oil
A bunch of basil
Salt and pepper
Olives (not traditionally needed, but I love olives)
Now this is what I do:
Cut the bread into 1 cm. thick slices
take the garlic, peel it and cut oc one side. Rub every slice with garlic, on both sides
preheat the oven to 150 degrees celsius
pour or spray some olive oil to each side of each slice and bake the bread till its slightly golden, not black
cut the tomats into little dices, put a pinch of salt and a bit of pepper on the tomatos
cut the olives into little slices (or buy sliced olives, as I do, cause I´m lazy) and ad them to the tomatos
press the garlic onto the tomatos and pour a tablespoon of olive oil over the tomatos as well as the basil
As the bread is crispy and warm take a tablespoon of tomato-mixture and place it on the slice and enjoy!
White wine tastes gorgeous with bruschette!
Side note: If you have leftover tomatos, mix it with parmesam and it is perfect as an easy pasta sauce! 😉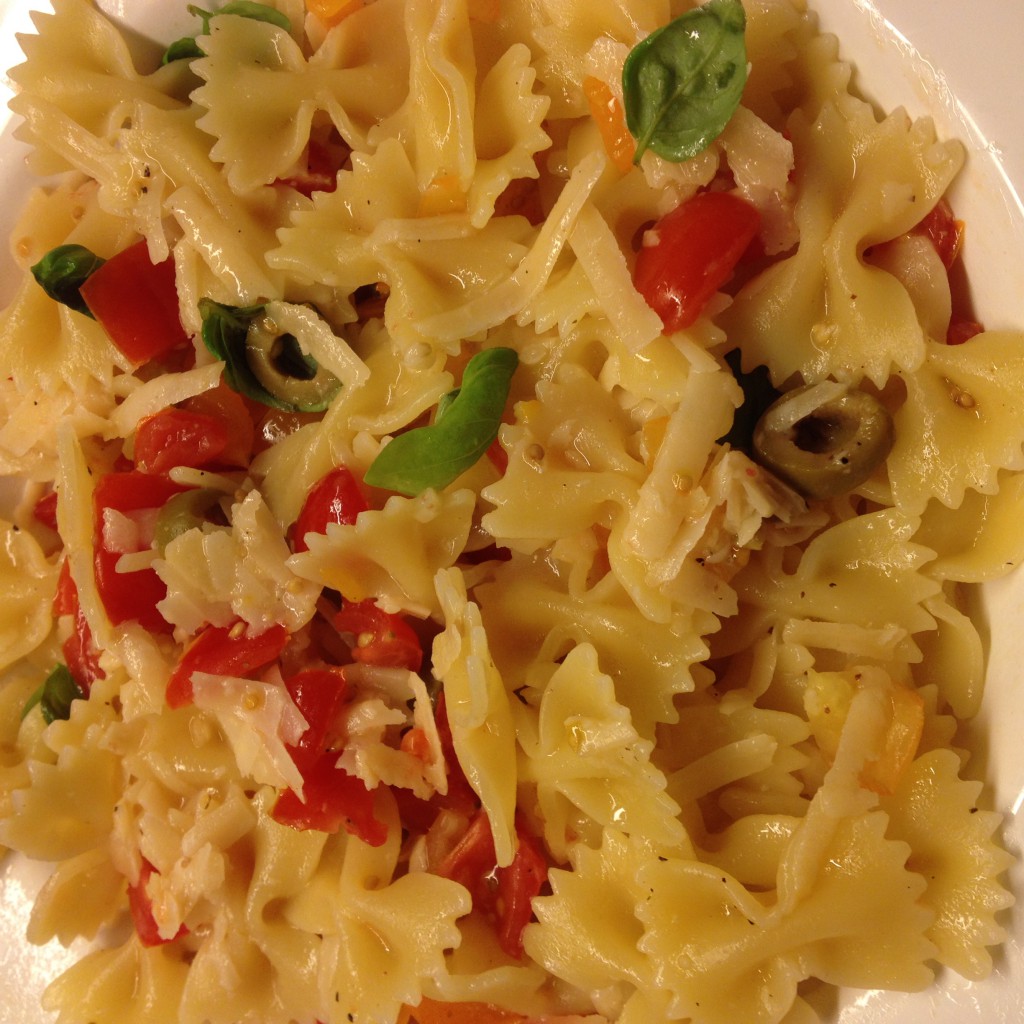 As you make them, post a picture and hashtag them with #bruschettedianna. Let me know, how you like them in the comments below or my social media.
Bouna serata, anna valeria…yup, my real name 😉