Hey there bumblebees,
because my man and I will will be seperated during christmas, we had our christmas dinner a few days before christmas. We wanted it to be a special evening, bought some really good wine, portwine and planned a nice festive dinner for two. And this was our menu.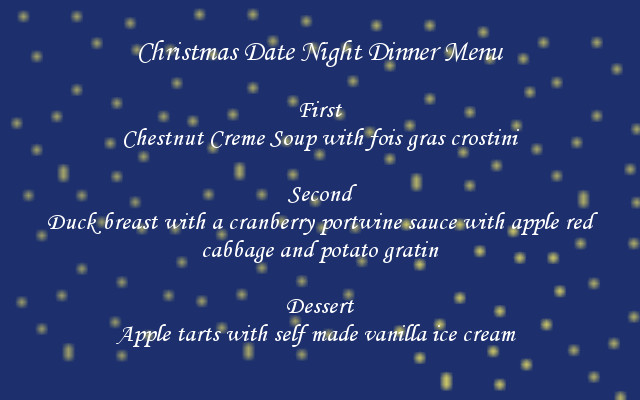 But we also suit up for each other. This is nice, because when you normally see each other you wear comfy clothes around home. Dressing up for each other makes it more special and nice. I wore a dark grey cashmere jumper

from Hallhuber, a black skirt

from H&M and some grey tights with white dots

.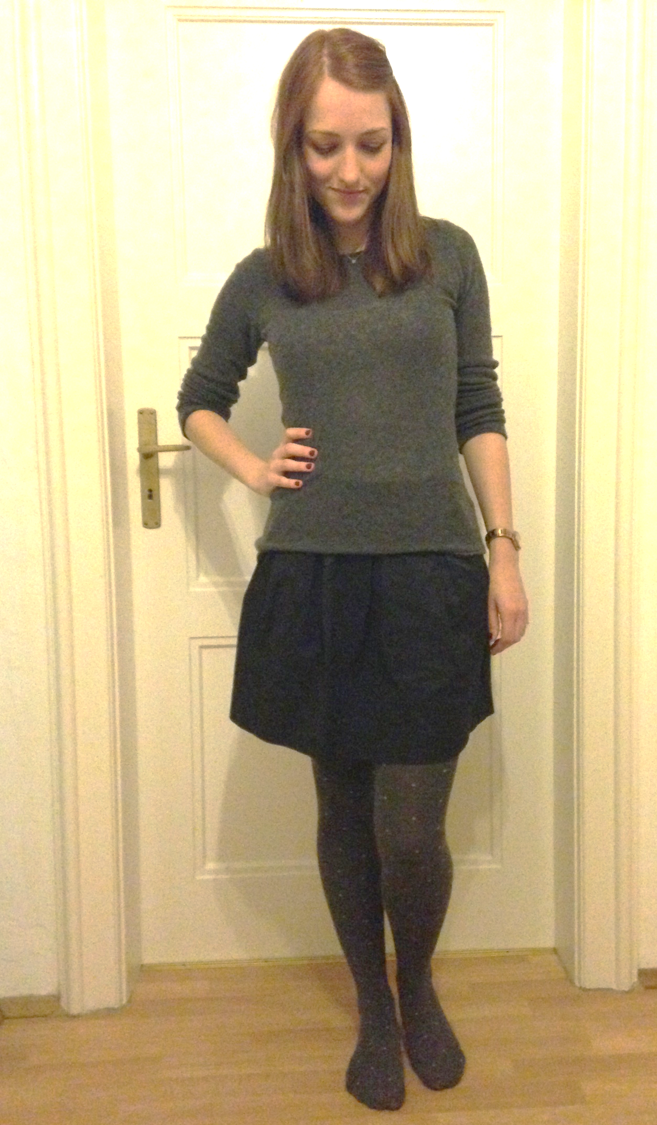 On my nails I wore a dark red nail polish and my jewellery was gold, because my grandma gave me a  beautiful rosegold ring for christmas this year! I chose it from frida´s a jewellery designer from cologne, who opened a shop in munich several months ago. My watch is a fossil watch in rosegold
. It was christmas present from my mom from last year.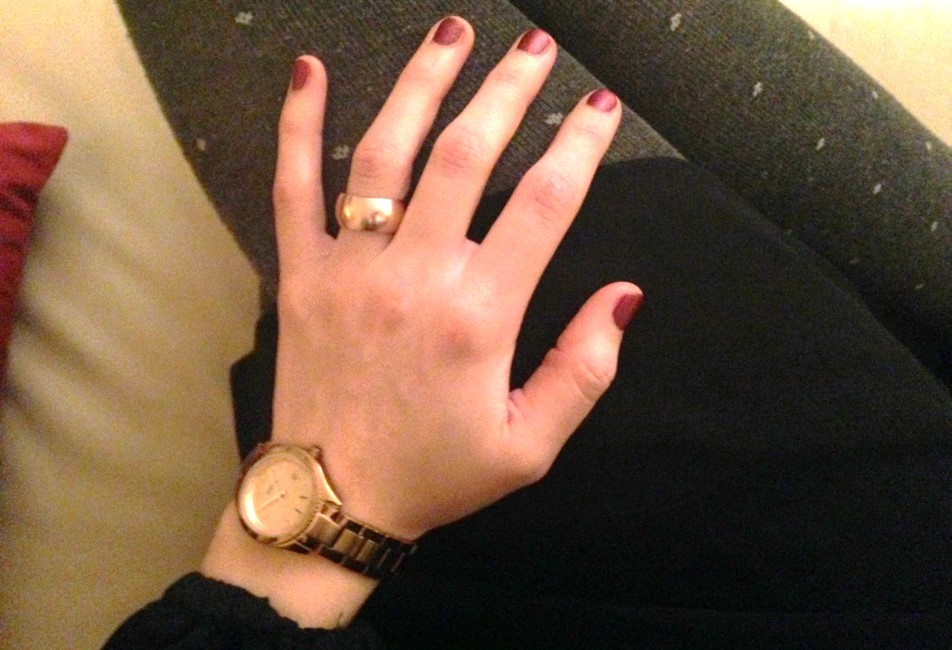 So after a day of cooking, we had a beautiful evening. Very funny, yummy and festive!
We startet with some white bread with french fois gras.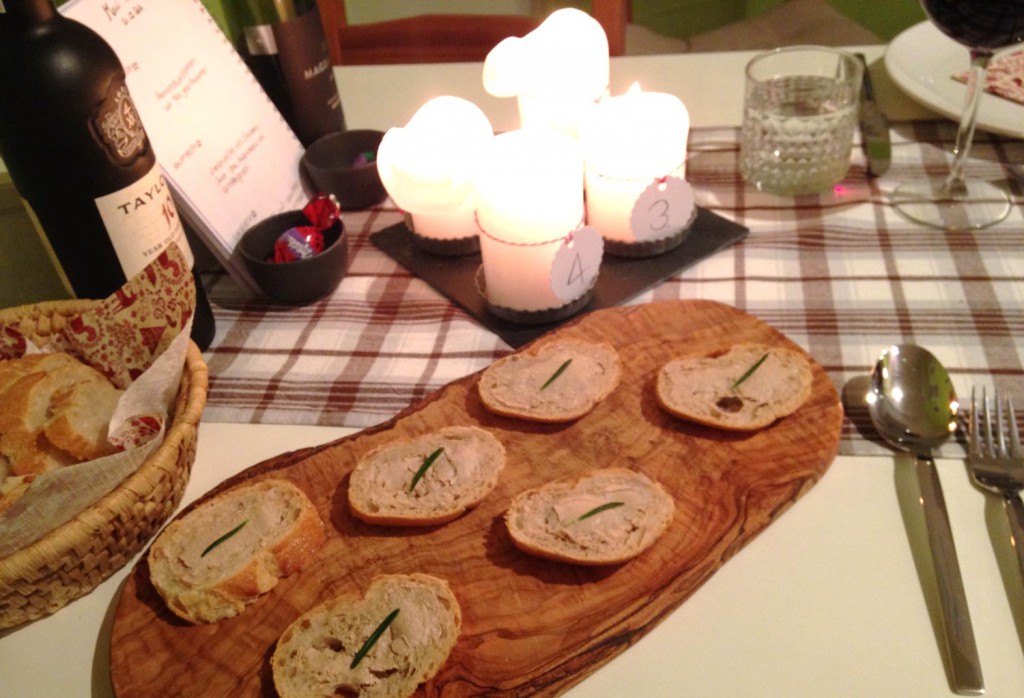 After that we had a really nice chestnut soup.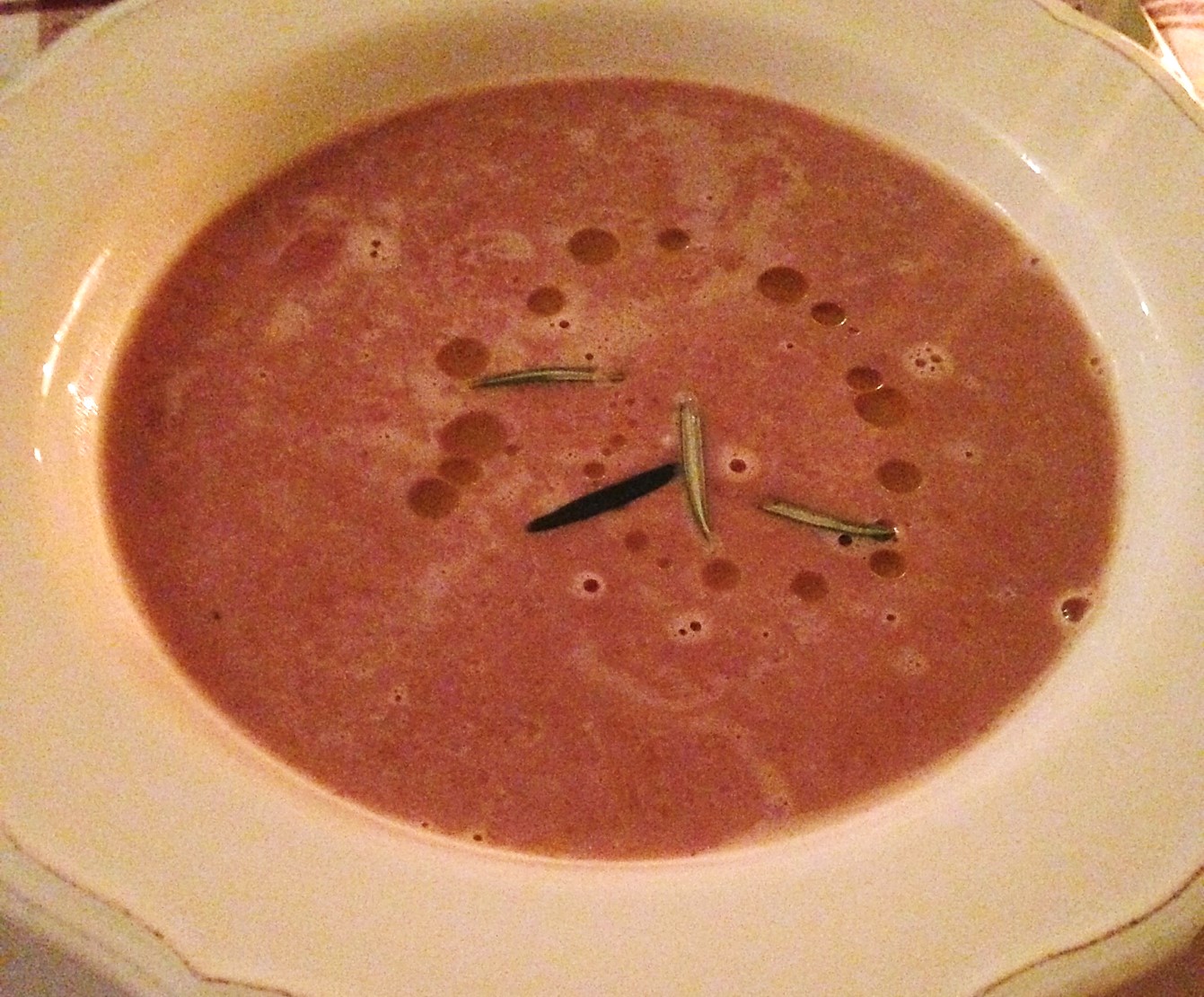 For a main meal we had the duck breast with a cranberry portwine sauce, red cabbage and the potato gratin.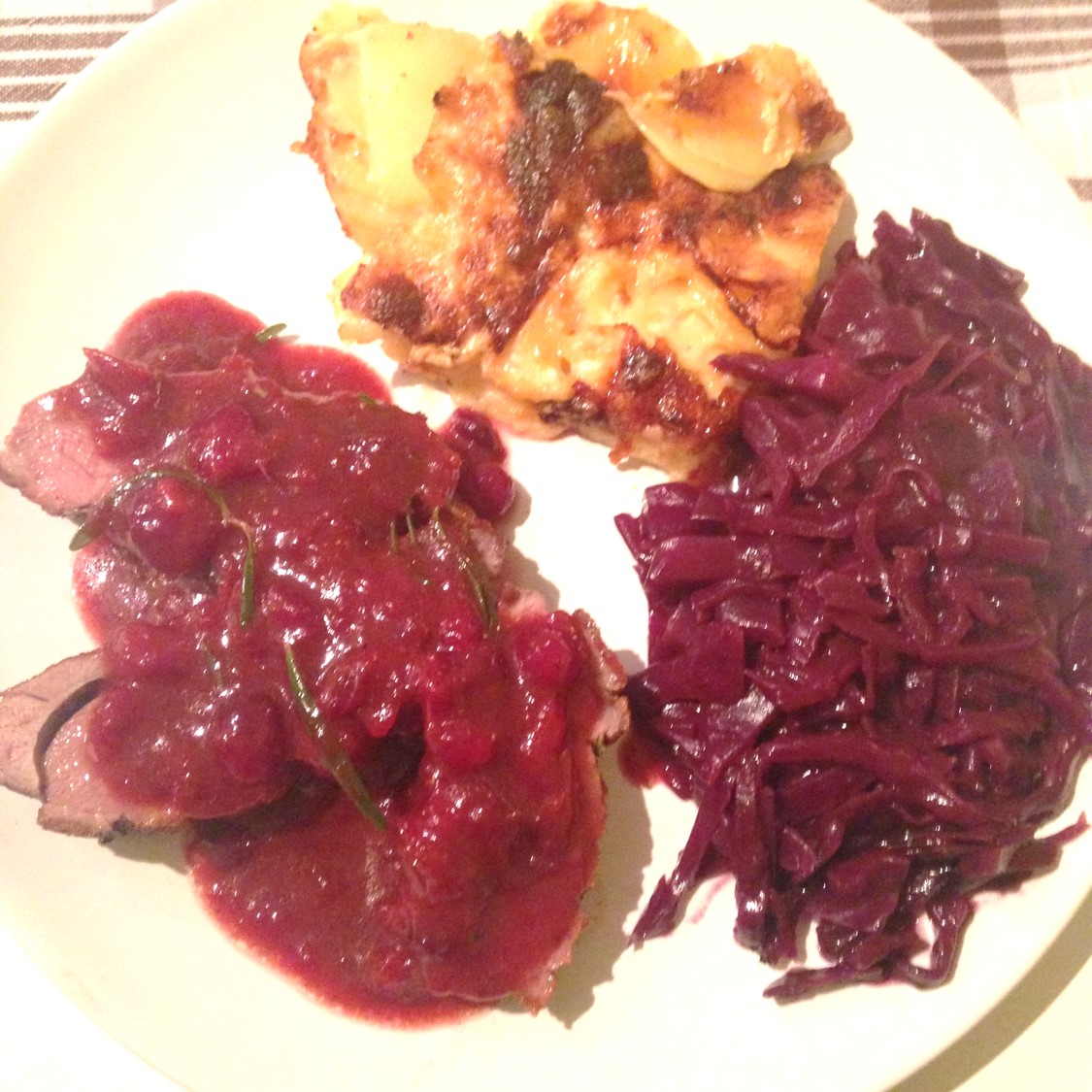 Bascally we had planned a really nice dessert. but honestly, we were full after this meal, so we skipped the dessert. Instead we lied on the couch, relaxed and drank some port wine. What a wonderful evening!
Did you have a feast before chistmas?
Cya soon bumblebees, Anna Valeria