Hey there bumblebees,
I AM BACK! I wasn´t writing blogposts for a really long while – well almost a half year. But I am back! And since it is almost christmas, here is my wishlist for xmas.
Sooo, dear Santa…..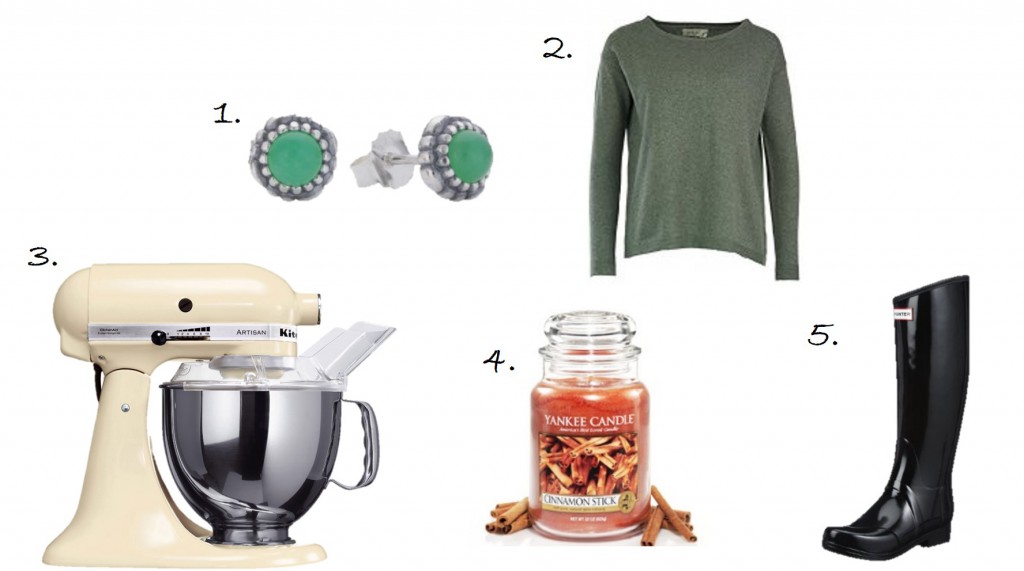 1. These beautiful Silver earrings with green chrysopras stones
2. A classic nice and cozy grey Cashmere Pullover
3. Who doesn´t wish for a KitchenAid Artisan…
4. Beacuse they are perfect…Yankee Candle Cinnamon Stick
5. Cause winter is wet this year: Hunter Boots
What is on your wishlist this year?
See you soon bumble bees, Anna Valeria