Hey there bumblebees,
as some of you might know, I love the opera, and ballet, and classical music. I grew up with all this around me and I hated it all as I was a child – mostly because I was such a rebel. But as I got older I started to appreciat it all. I found out, that I do get emotionally touched by this kind of music, as I found myself crying in Tchaikovskis swan lake. So living in munich gives me the gorgeous opportunity to go and see a really nice and beautiful opera now and then. Thankfully my boyfriend likes it too and so I gave him tickets to Donizettis "L´elisir d´amore" for Saint Nicholas.
So last saturday we suited up and vistited the National Theater in Munich. The building itself is so beautiful. I feel like a little princess everytime I go up the stairs to this palace. So this is what I loked like (after a sweet lady told us, we should take a picture at a nicer place).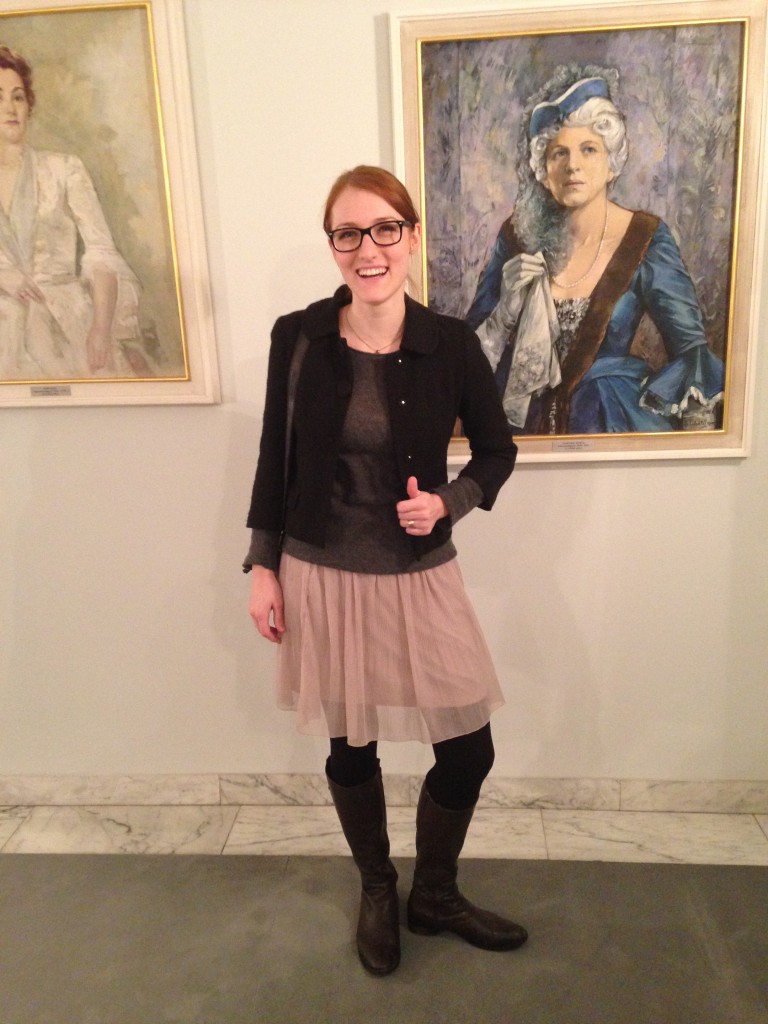 Skirt was from 3 suisses (they closed a few months ago).
Cashmere jumper in dark grey from Hallhuber, with a sweet jacket, I got from my mother for christmas.
I wore some warm dark brown boots (is was damn cold and snowy) and black tights.
The story
Short version: Good boy likes girl. Girl does not want good boy. Girl likes the bad boy. Good boy starts to get wasted and starts do like other girls. Girl decides to like the bad boy-version and they get together.
Whole Story: The Story starts off with Nemorino loving this intelligent beauty, called Adina. Adina, as beautiful and intelligent as she is, has no interest in this guy. He is to much into her. As Dulcamara, a (not quite real) doctor comes into town, he prescribes Nemorino medicine. This medicine will make all the girl fall in love with this normal guy. What he does not know, it is bordeaux and he really got wasted. As we all know, wasted guys are into all the girls, and Adina get´s bit jealous. She organizes a wedding with a brutal Sargeant, to make Nemorino jealous. As Nemorino finds out, he gets another bottle of "medicine" with money, he got from selling his freedom to the army.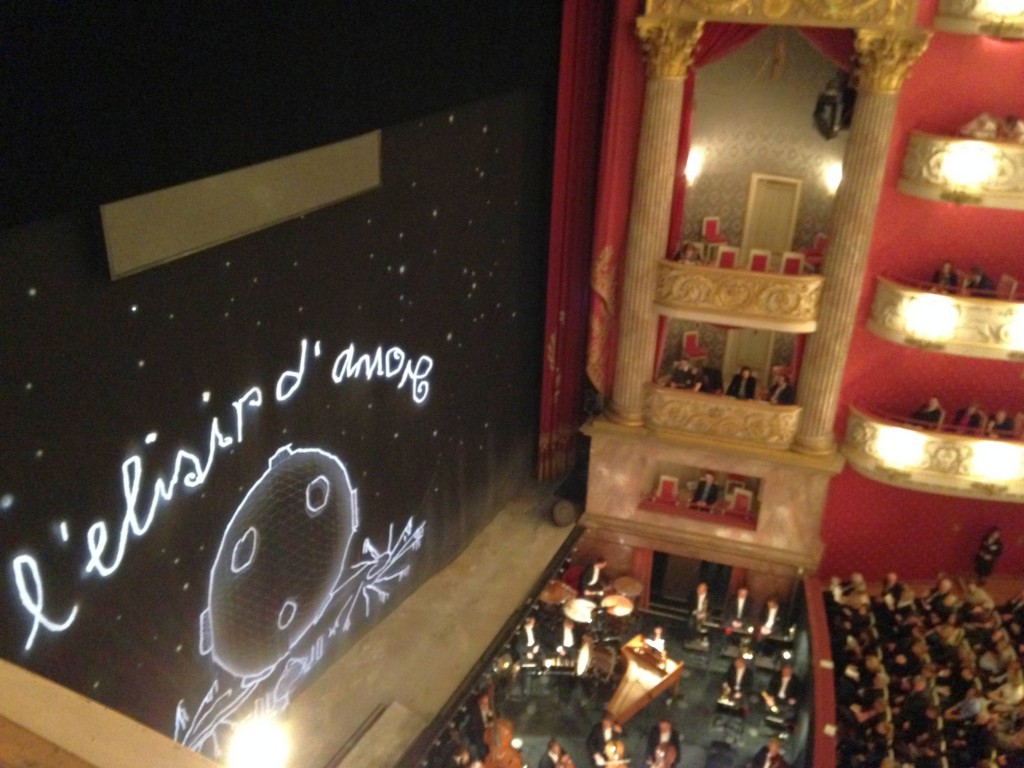 Behind Nemorinos back little Gianetta – a girl, who has a big crush on Nemorino – finds out that Nemorino just inherited a big amount of money from an uncle, that just passed away. She decides to tell all the women of the town, but not him. (I don´t get why!) So all the women start to dig on Nemorino. As Adina gets jealous more and more, she decides that she loves Nemorino. And desperate Adina starts talking to Dulcamara – you remember, the doctor – and he tells her the whole story. So Adina manages to get him out of the army contract and tells Nemorino she loves him. So they finally end up as acouple and live happily ever after. Could be a romcom with Jennifer Aniston, right?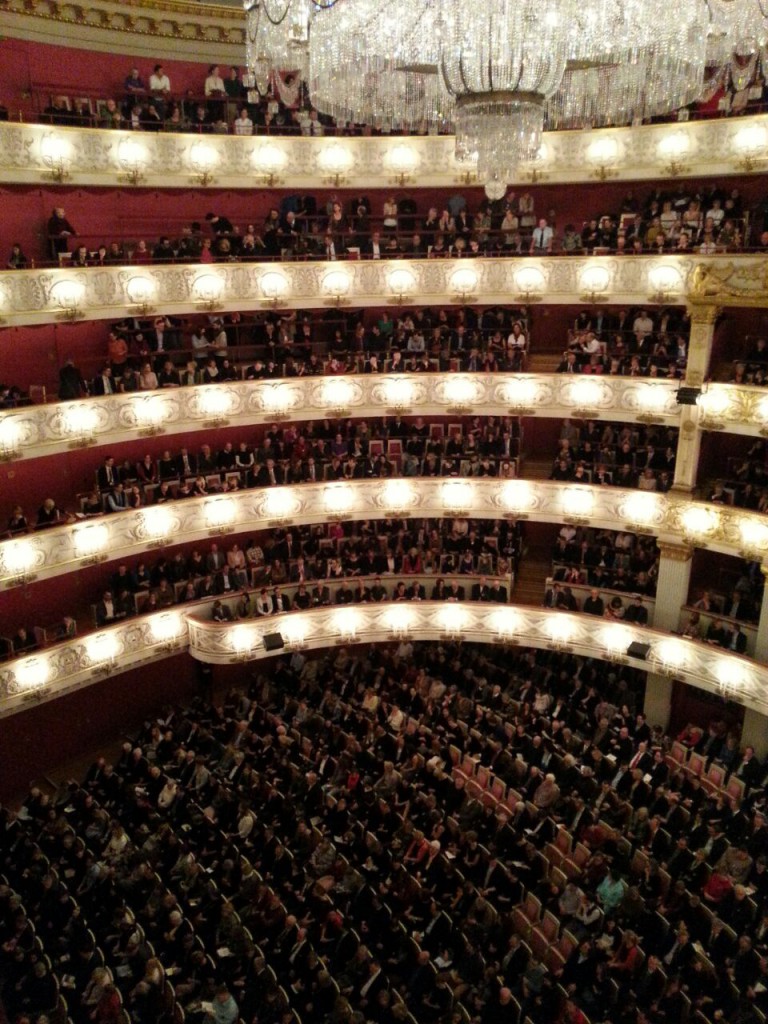 My opinion
I really really liked how they managed to make this really funny enjoyable interpretation. The artists – especially Ambrogio Maestri as Dulcamara – were so good. They had such a good looking Nemorino, which – in my opinion – made it even better, because I was constantly thinking "Adina you idiot look at this cutie!". I can recommend visiting the Bayerische Staatsoper, when you come to Munich at all times. I was there several times and I was never ever disappointed! They always make a big effort on outfits and nice decoratin. This time Dulcamare entered the stage with an awesome vehicle – we were impressed, like a little boy by a new remote car – so awesome! Here is a picture of it!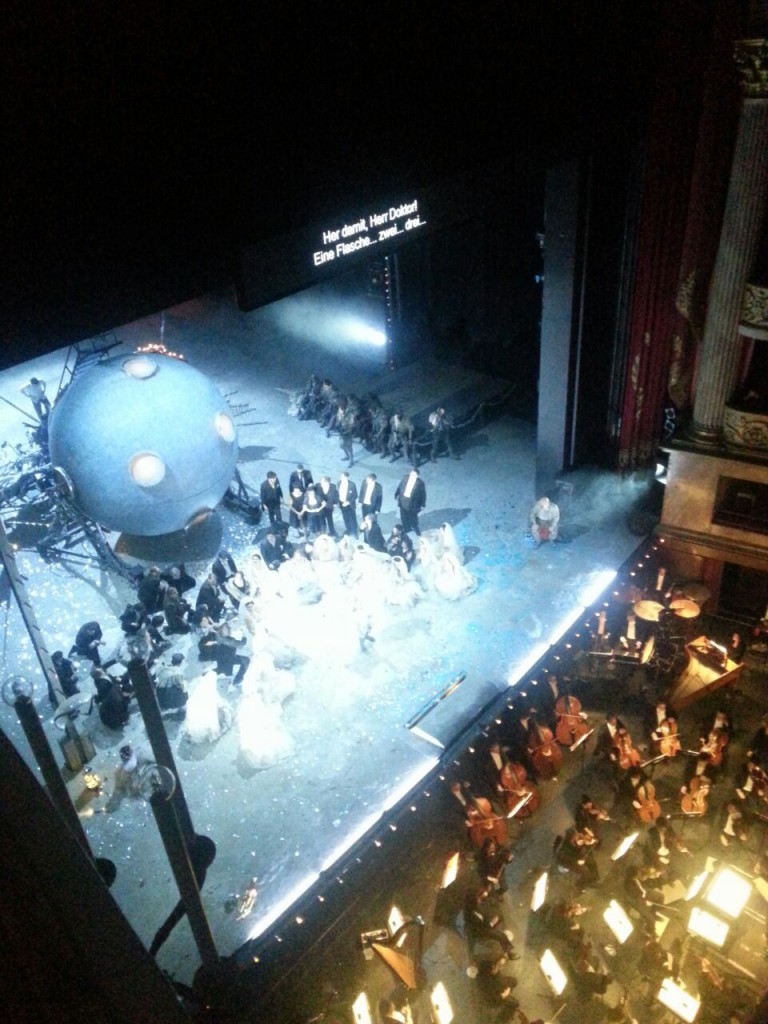 Do you go to the opera sometimes? let me know, which opera you liked best!
Hope to see you soon bumblebees, Anna Valeria