Hey there bumblebees,
I am constantly searching for great recipes to change to make them healthier and of course fructosefree (and in favour of my man also lactosefree). On a cute blog called eat yourself skinny I found this recipe, which I instantly fell for by only reading. And as you know, adaption is my game, so I started by changing the yield down to 12 (biiiig mistake…ate 6 of them right as they came out of the oven…ooops).  So here is my version of these creamy lovelies…and have I told you these are only about 125 calories per cupcake?!

Recipe: Zucchini chocolate cupcakes with avocado frosting (fructose free and lactosefree)
Yield: 12 cupcakes
Calories: 125
Ingredients
1 cup shredded zucchini (half of a smaller one)
1 eggs + 1 eggwhite
1/2 cup sukrin gold or othe zero calorie
1/8 cup rice syrup (or maple syrup)
3/8 cups plain lactosefree yogurt
1 tsp. vanilla (I use powder)
1 cups spelt flour (or quinoa or buckwheat or…as I did it…mix them)
1/3 cup unsweetened cocoa powder
1/2 tsp. baking soda
1/4 tsp. baking powder
1/2 tsp. sea salt
For the Frosting:
2 hass avocados, mashed
1/2 cup cocoa powder
1/2 cup rice syrup
1/2 tsp. vanilla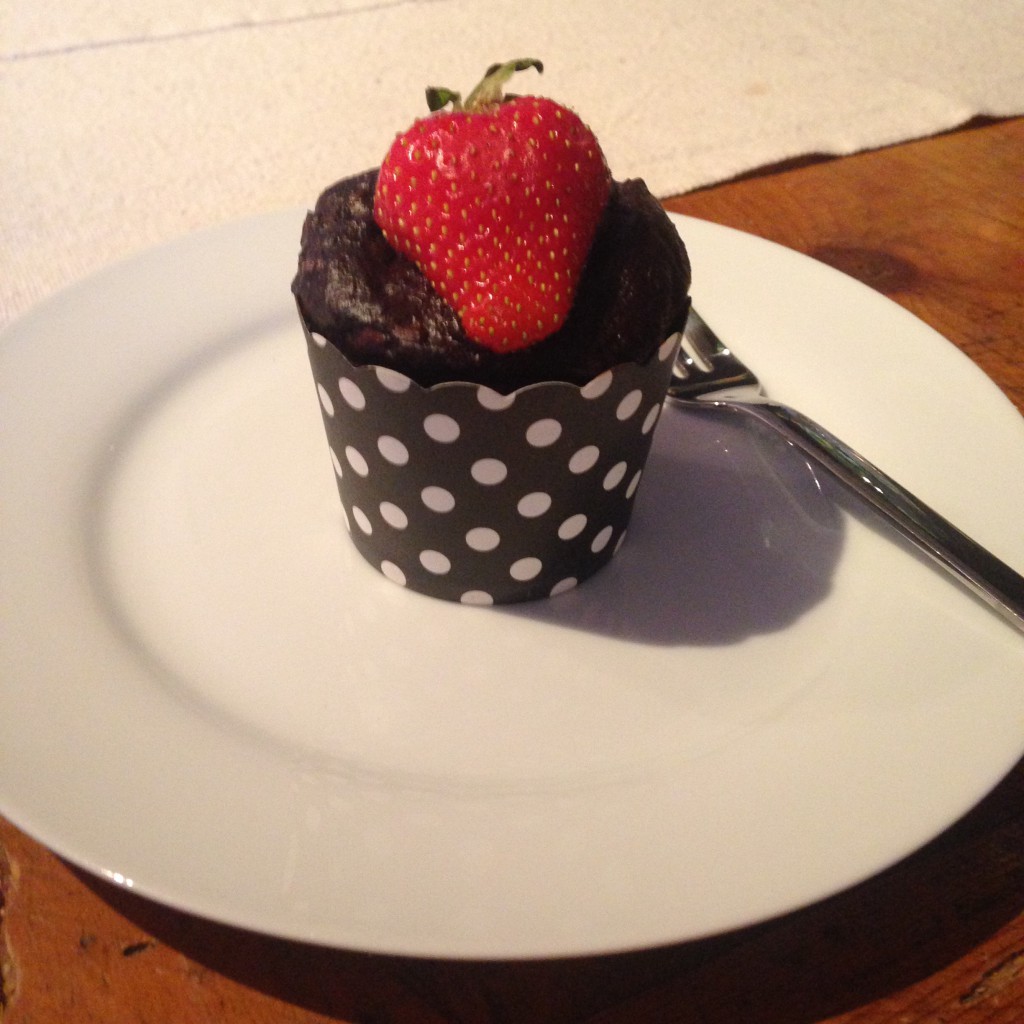 Instructions:
Preheat oven to 160 degrees C. (325 degrees F.)
Shred 1 cup of zucchini and put it in a large bowl,add egg and eggwhite, sukrin gold, rice syrup, yogurt and vanilla.
In a separate bowl, mix together flour, cocoa powder, baking soda, baking powder and salt.
Add dry ingredients to the wet ingredients and mix until just combined.
Spoon mixture into prepared muffin cups, about 1/2 to 3/4th full, and bake for about 20-25 minutes or until a toothpick inserted comes out clean. Set aside and allow to cook completely before adding the frosting. Meanwhile make the frosting.
Avocado Frosting: Mix together the mashed avocados, cocoa powder, rice syrup and vanilla until smooth. If you have one, use a food processor. I used a fork and had some green bits in my frosting, which is okay, but you know…Put the frosting in the fridge until cupcakes are cool and frosting is stiff.
Pipe the frosting on the cupcakes and cool all cupcakes, you can resist to eat now!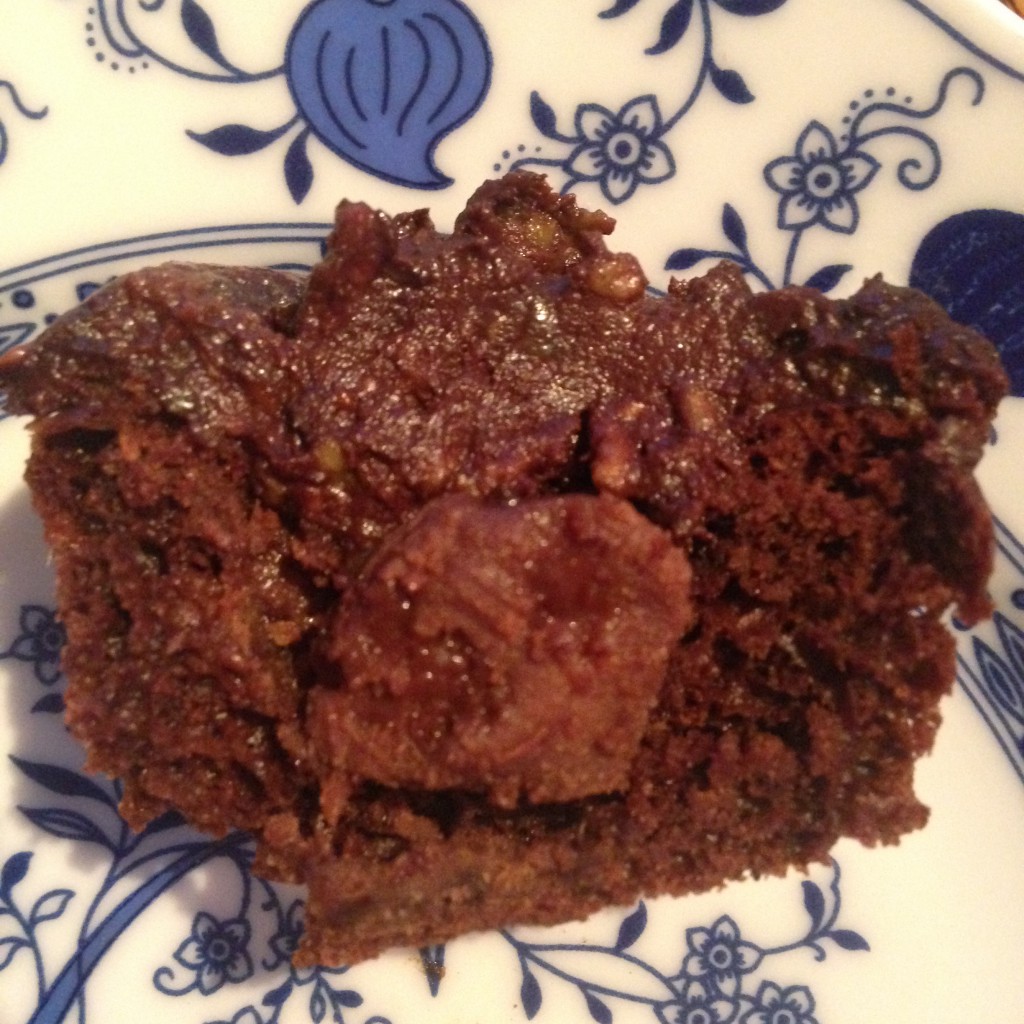 Note: I put to much dough into my muffin cups and I added to much baking powder by accident. So my cupcakes became muffins. Also I´d use a mixer or food processor for the frosting the next time. I used the fork and ended up with a few green spots in the frosting. No big drama, but just so you know. I added littlepieces of fructosefree chocolate to the center, as they were melted…nice little surprise! 😉
Let me know, how your cupcakes turn out!
Loads of love, Anna Valeria