Hey there bumblebees,
summer is on it´s way!! I love, how the sunshine gets out almost every day here in munich. This is the reason one of my best friends had a Little birthday-picnic in the park. she organized a beautiful spot in a nice calm park, where we all could sit, eat, Chat and have fun! I loved it! And as it was her birthday, I couldn´t Keep myself from baking. Especially cause I had a night alone at home – my guy was gone on a bbq. I bought a bunch of rhubarb a couple of days before, so I decided I´d mix it with strawberries and crumble it up!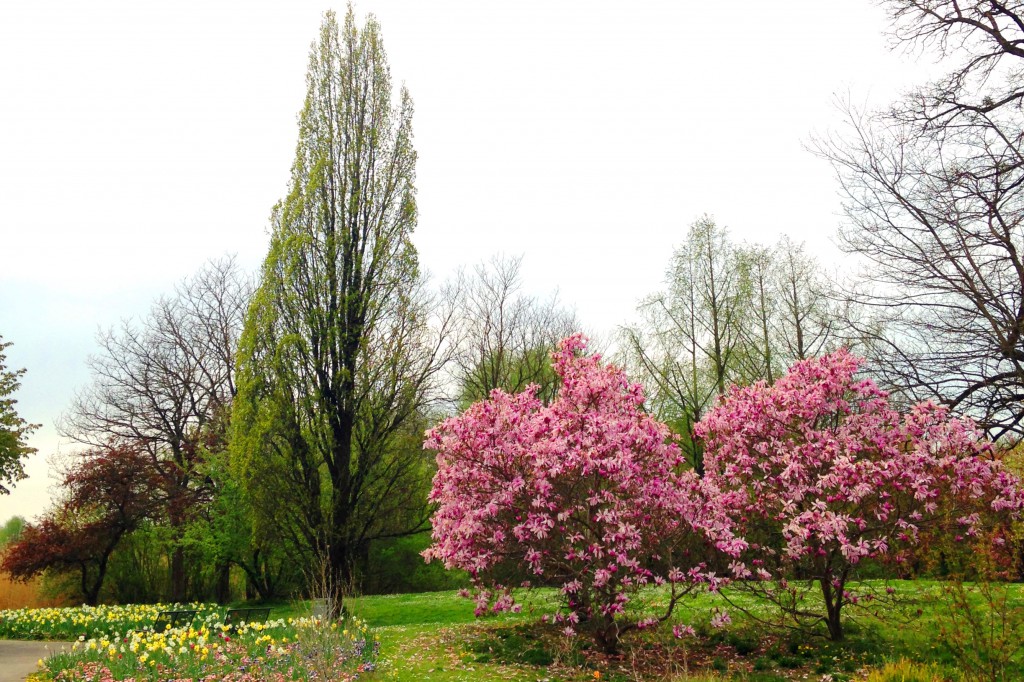 This recipe is mostly fructose free, though strawberries and rhubarb contain a bit of fructose naturally. So you should not overeat yourself with this, when you are sensitive concerning fructose. And I always bake lactosefree.
I usually do not tell anybody, that my cake is free of lactose, sugar, fructose or normal flour and usually nobody notices. The reactions vary between "hmmm, very good!" and "oh can I have another, bigger piece!" So here is the recipe!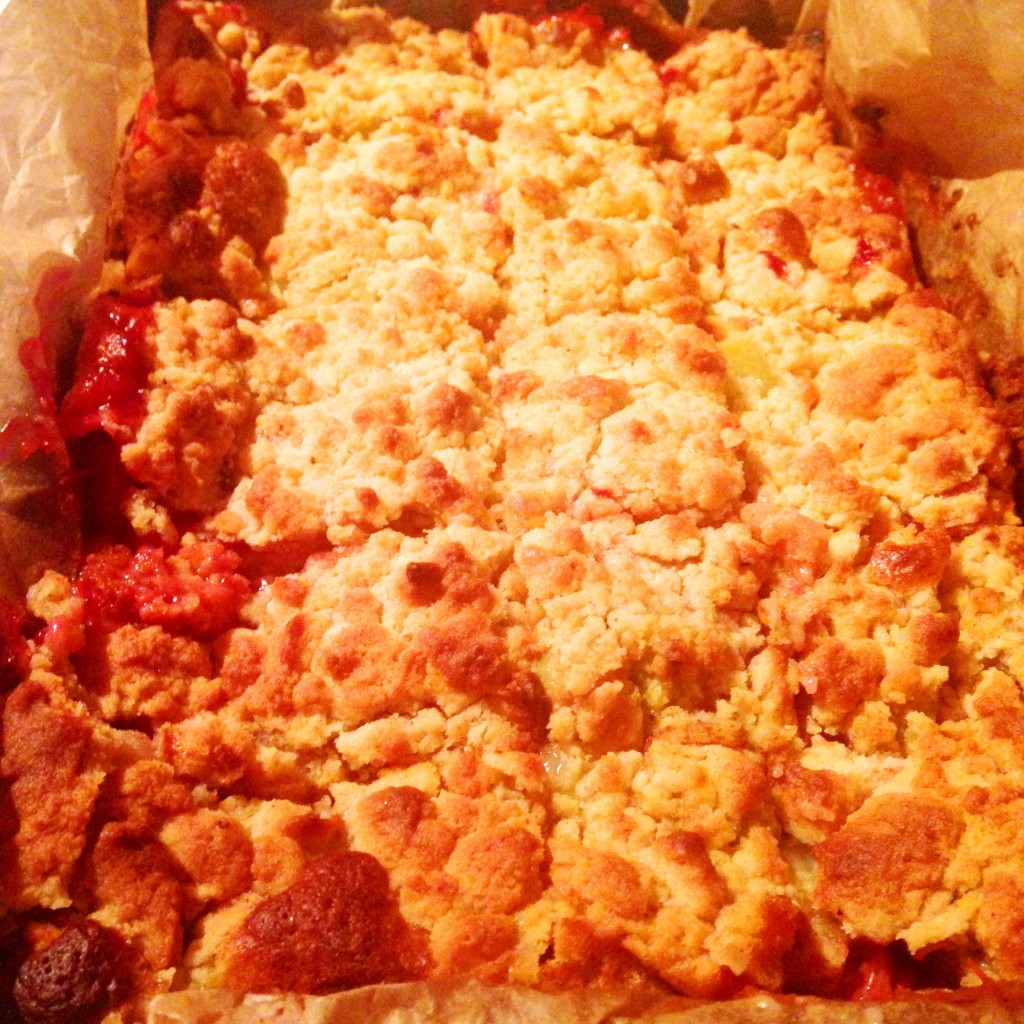 Strawberry rhubarb crumb cake
Makes about 16 bis 20 pieces
Ingredients
for the crumbs:
300gr spelt flour
170gr dextrose
Vanilla and cinnamon powder
200 gr. Butter (lactosefree) – I added more, cuse I like it! 😉
1 TL Rice syrup
for the filling:
250 gr rhubarb, cut in 1 cm pieces (I used a lot more rhubarb, maybe 400 gr)
250 gr strawberries, cut in slices
2 tblsp Dextrose
30 gr spelt flour
for the dough:
150 gr spelt flour
3/4 tsp bakingpowder
1/2 tsp salt
170 gr lactosefree butter at room temperature
180 gr dextrose
3 large eggs
1 tsp vanilla extract
Directions
 Preheat oven to 175°C
Butter a 22 cm baking pan (mine is bigger) and line with parchment paper, leaving a 2" overhang on 2 sides
Streusel: Whisk together the flour, dextrose and vanilla/cinnamon. Add butter and syrup and mix with a fork (or hand) until large crumbs form. Refrigerate until ready to use.
Filling: In a medium bowl, combine rhubarb, strawberries, dextrose, and flour.
Dough: In another bowl, mix the 150 gr of flour, baking powder, and salt. In a large bowl, using an electric mixer, beat butter and powdered sugar until light and fluffy. Beat in the eggs, one at a time. With mixer on low, beat in vanilla, then flour mixture.
Spread batter in prepared pan. Top with rhubarb and strawberry mixture, then top with crumbs.
Bake about 50-55 mins until golden and a toothpick inserted in the center comes out with just a bit of moist crumbs attached,
Let cool completely in pan nowhere reachable for kids and husbands! 😉
If you wish, you could serve it with powdered sugar or Dextrose and some whipped cream and/or vanilla ice cream. I just cut the bars and took the pan (minus one portion for the guy) with me to the picnic, it´s very practical!
Enjoy and let me know, how your´s turned out!
Loads of love, annavaleria