Hey there bumblebees,
the other day I went to Lush – actually just because I had a coffee date in Starbuck´s just beside the Lush store in munich. But I just could not resist to make a short stop. Also because there were literally no people in the shop – I´m not so much into crowdy places. It is always fun, when I enter Lush. It is like entering a complete new world full of different good olfactoric experiences. My man hates it in there – but he is very patient, so that´s alright.
So here comes my Lush haul: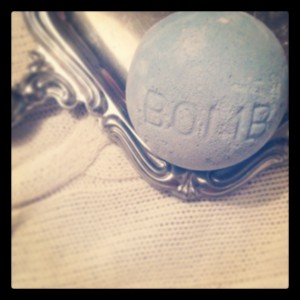 This is the blackberry bath bomb and I love it! It smells sweet and tasty I just want to eat it. Though I was concerned it would be to fruity – which I do not like to much in beauty-smells, it has this calming smell, which is so good on cold days. Side fact: Is is fu**ing freezing cold in munich – winter is coming! 😉 I´ll link all the bath bombs bellow – just in case you matter! 😉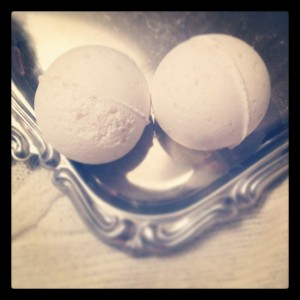 The second balls – well haha – I love, are called butter balls – yeah I know, funny again! 😉 These are bubble bath bombs, though they are smaller than the usual Lush bathbombs. But I absolutely loooove them. They are not to intense but still have this absolutely comforting smell of cleanness. I sometimes have the problem of a bad circulation, when I have long bathing sessions, so these are perfect for a short jump in the water. I could not resist, so I got two of those. oooops 😉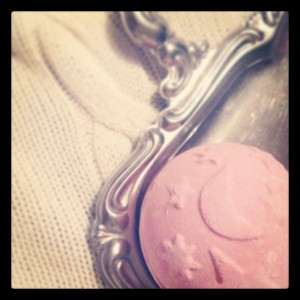 Actually I set myself a limit before I went in there…well then I saw twighlight (hell no – not the movie!!!) and I immediately fell Iin love. The reasons are so girly you could hear my boobs giggle: It is pink and has stars on it, and if you throw it in the watter a blue core appears!!!!!1! I knowwwwww! Okay containance – it also smells fantastic! It´s sweet and smells like lavender – which I totally love!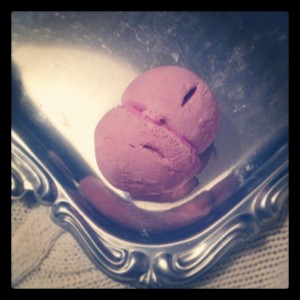 Well, this was the point I had to leave. So I took my 4 balls – I now understand, why they call them ballistics in UK… – and went to the cashier. He told me about the bubble baths, and how I could combine them, and have the smell of the bombs and the bubbles of the …yeah you know. So actually this completely adorable gay guy caught me and I got another bomb, that looks like a macaroon – gosh I´d wish I had macaroons right ow! Anyone? Meh. And the fun thing (actually it´s just funny, if you are a german) – you can use this bubbleroon (that is what they call´em) for two bathing sessions! I took the rose jam one – actually because it is pink 😀 They all smell gorgeous! 😀
So what I did, when I went home, was to put them in a cookie jar to display them in my bathroom! I´m so looking forward to taking my next bath!! 🙂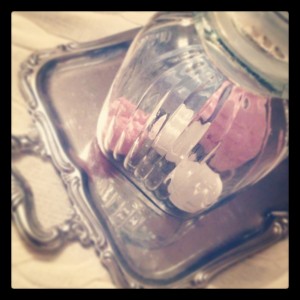 blackberry bath bomb: http://www.lush-shop.de/blackberry-bath-bomb-badekugel.350.html
butter balls: http://www.lush-shop.de/butterball-badekugel.697.html
twighlight bath bomb: http://www.lush-shop.de/twilight-badekugel.2753.html
rose jam bubbleroon: http://www.lush-shop.de/rose-jam-bubbleroon.3222.html
Cya bumblebees, your annavaleria