Hello there bumblebees,
I had a friend of mine over this morning for a girls breakfast. So yesterday I thought of what to serve her for that occasion. We are both watching our nutritions but LOVE sweets. So since we have that time of the year, where every supermarket has loooooads of fruit and berries there was one part, but you need more for breakfast – you have to manage the whole day afterwards! 😉 So I thought about some waffles. And I found this gorgeous recipe.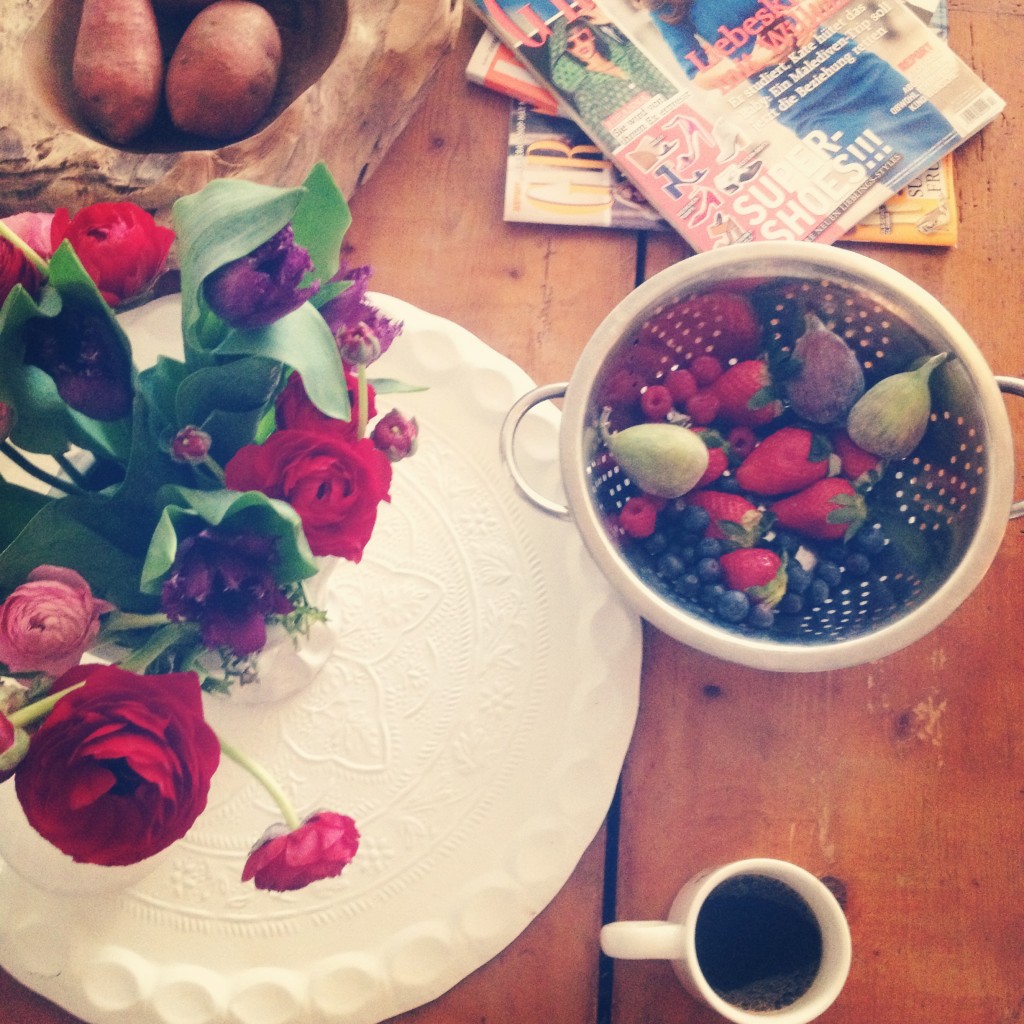 For 10 waffles you need
200 gr. speltflour
3 teaspoons baking powder
150 gr. lactosefree non fat yogurt (0,1%)
2 eggs
200 ml lactosefree low fat milk (1,5%)
some sweetener, I take dextrose or sukrin but you can also take stevia or any other sweetener
some vanilla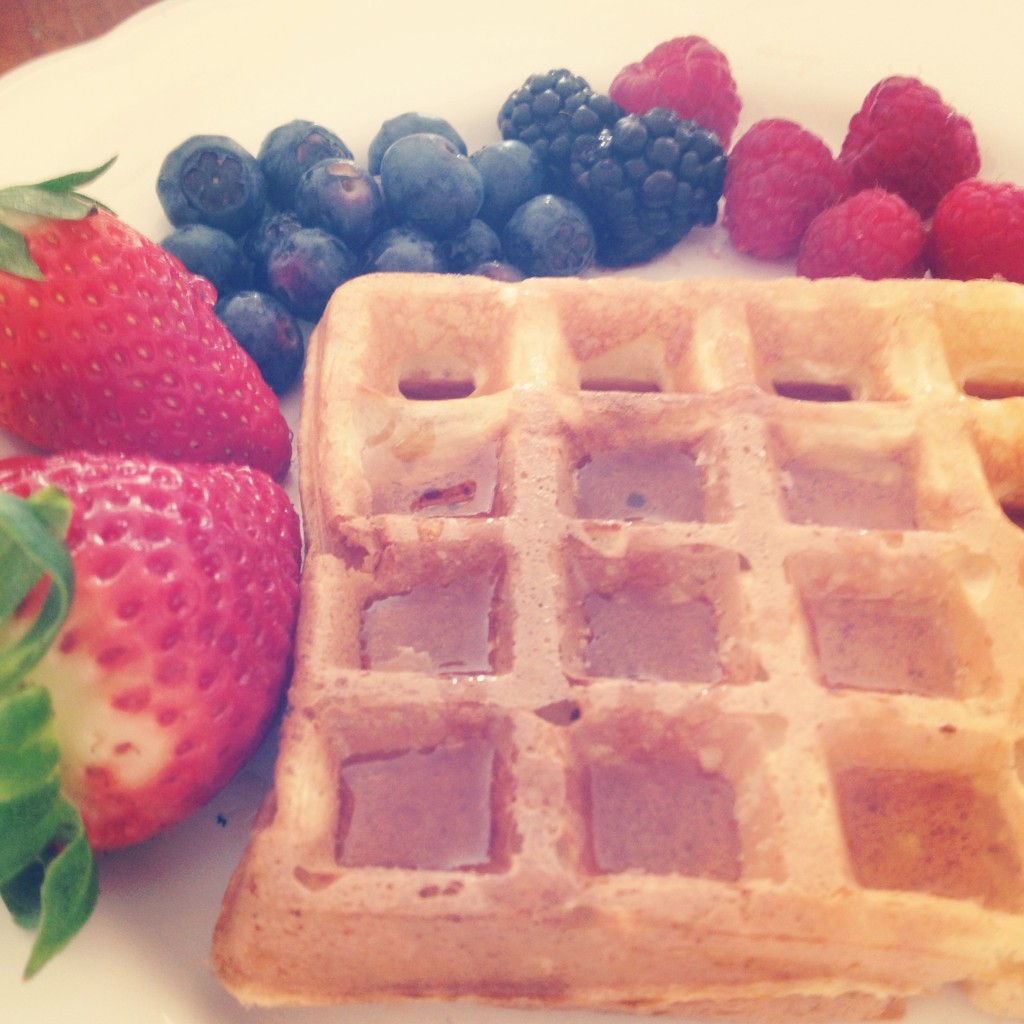 Instructions
Mix together yogurt, eggs, milk, sweetener and vanilla in one bowl
Mix together flour and baking powder in another bowl
Sift flour to the yogurt-mixture and combine everything, so there are no lumps anymore
Put batter on your heated and greased or coated waffle iron
Bake a few minutes
Add berries and some maple sirup. But be careful: One tablespoon of maple syrup is 40 calories and loads of sugar!
Enjoy! 🙂
This is so easy – but I usually do not have timo for stuff like that during the week – that´s what I do for weekends! Tell me how you liked them in the comments below and post pictures of your waffles with the hashtag #annaswaffles on instagram, tumblr, twitter or else!
Cya bumbebees, annavaleria