Hey there bumblebees,
I am an 28-year old working girl, so let´s talk about the booze. As I was younger, I used to be into wine most of the time. Well beer was fine and trendy drinks never made me shake my head. But as I got older, I started to have higher standards in everything. At some point I started to dicover my deep and utterly love for gin. It started six years ago, about a year before I graduated and it started with my former boss, back then in  an advertising agency. She introduced me into Hendrick´s gin – hell yes!!
So as I am fructose intolerant, I can´t drink the good old gin tonic, except of me making tonic water myself. That is difficult and takes some time…so I went for easier gin-drinks, for example gin basil smash.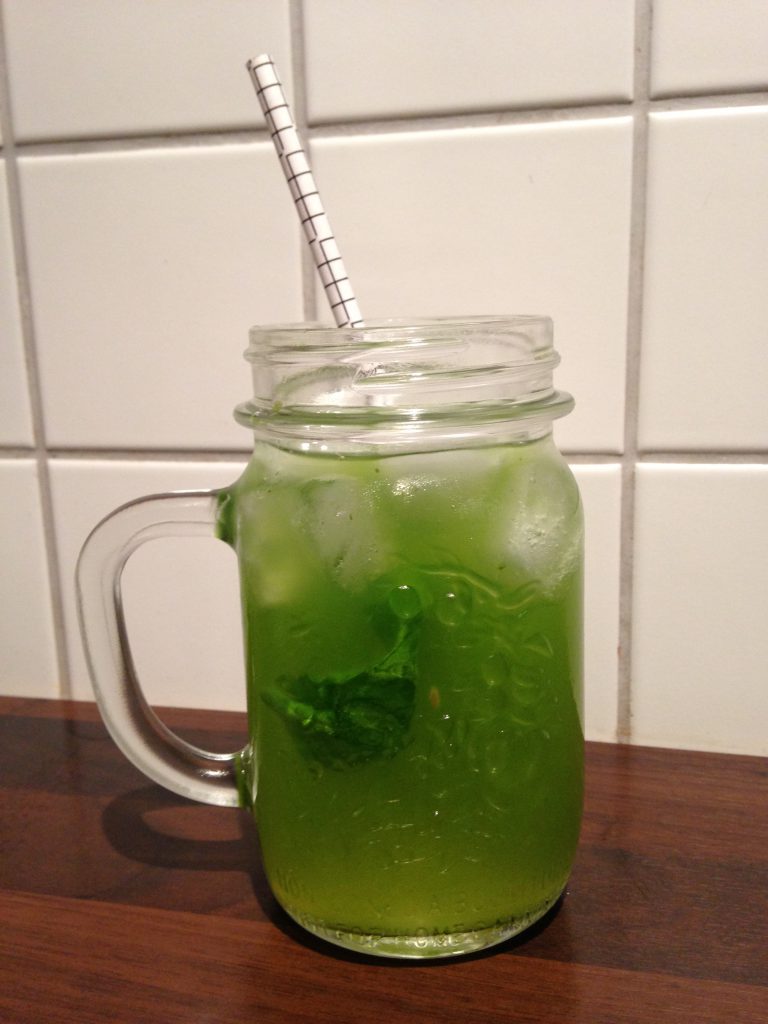 Ingredients:
2 shots of good gin
15-20 basil leaves
1 shot fructosefree syrup
lemon juice of 1/2 a lemon (or one shot of lemon juice)
ice cubes
Directions:
Take a 300 ml glass, and fill your glass with the ice cubes to 2/3rd. Fill with 1 shot of syrup, 1 shot of gin and the lemon juice.
Using a mortar, grind your basil leaves (except of 2 for decoration), add the second shot of gin to add liquid to your basil leaves.
Pour it through a strainer and top with two leaves.
Enjoy! 🙂
Happy friday evening!
Loads of love, Anna